Upcoming Reviews
September 29, 2020
Description
Adelita Corazón knows her secret ability can't remain hidden forever, but when a rebel faction hunts her down, everything she thought she could handle goes up in flames.

When three men from a warrior tribe collide with her attackers, it's all Adelita can do to hold on to her secret, and what's left of her heart. There are many things the warriors are known for, but kindness isn't one of them. Yet the longer they travel together, the more Adelita realizes there's more to them than muscle and magic... and more to her than her secret.

When her abilities come to light, Adelita isn't sure if the guys can offer a safe place to hide, or if the trouble they bring might be worse than a life without their protection. Though she knows she has to leave them, her heart tells her to stay...

...Even if it means certain death.
My Review
It was first the cover that attracted me to this title. The woman on it is Latin so that changes nicely. I like diversity because it is diversity that makes the world nicer. The summary convinced me to read this first book.
The universe created by the author is well constructed and coherent for what I could see. Exactly in my favorite genre with novelty on the mythological side. I am waiting to discover more to have a better view.
If the beginning seemed a bit chaotic to me, I was quickly drawn into the story which is more like a survival road trip.
The narration is being carried out by several characters, it is good that the author has thought of notifying us who it is at the beginning of each chapter. I find it helpful to have different points of view.
The characters are all very interesting even if I have a lot of trouble with Cruz. Many times he makes you want to kill him in his sleep. I much prefer to follow the evolution between Santos and Adelita.
The ending is literally grrr. You clearly want to know the rest given the way it ends. What I want and will do when it will be published.
My reading was pleasant and the author's pen fluid. I want strongly the continuation.
I didn't know Mary E. Twomey before reading this title, but being French, I discover English-writing authors almost every week.
Rating : 9,3/10
∇∇∇∇∇
I would like to thanks
Mary E. Twomey
and
Booksprout
for the ARC.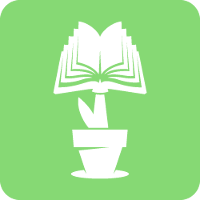 *****