Upcoming Reviews
October 23, 2020
Synopsis
Better Late Than Never – A Second Chance Seasoned (over 30) Romance set on the Beaches and Boardwalks of the New Jersey Shore.

Checklist for Best Romance Novel Ever

✓ BFF does not get left behind!

✓ A dress with working pockets!

✓ Toast to Girls Night Out!

✓ Toast to Damn the Patriarchy!

Checklist for Best Couple Ever

✓ He's kind, compassionate and patient.

✓ He's sexy, ripped and funny.

✓ She's loud, bold and strong.

✓ She's devoted to her BFF and her Art.

✓ They're working together to raise their teenager.

Checklist for Best Hero Ever

✓ He makes a gift for her BFF!

✓ He's sweet at that Time of the Month!

✓ He buys her a Romance Novel!

✓ He's a Devoted Dad!

✓ He takes as long as she needs!

♥ ♥ ♥ LOVE FAMILY HOME ♥ ♥ ♥
Carrie's a passionate artist and a Jersey Girl with seawater in her veins. She makes her art from the treasures she collects each day, walking the beaches of the New Jersey Shore.

Manny's an architect and college professor. An Apache Native from New Mexico, he's more at home in the mountains, but he moves to the Jersey Shore to be a better Dad to their teenage daughter.

Carrie's Jersey. She doesn't do calm. Manny's quiet and takes his time to react. They were college sweethearts. Now, they're strangers, each remembering the past differently.

Manny discovers his new boss wants to tear down Carrie's house. Carrie will blow the roof off herself if she finds out. Manny must keep it from her, but there's another secret that she's been keeping from him. What will it take for them to learn to trust each other?

Together they will redefine the meaning of love, family and home.

A feel-good standalone story of multicultural romance with adult sex, realistic cursing, a bitch of a heroine, Jersey sarcasm and your next book boyfriend!

Content Warning: There is mention of a sexual assault.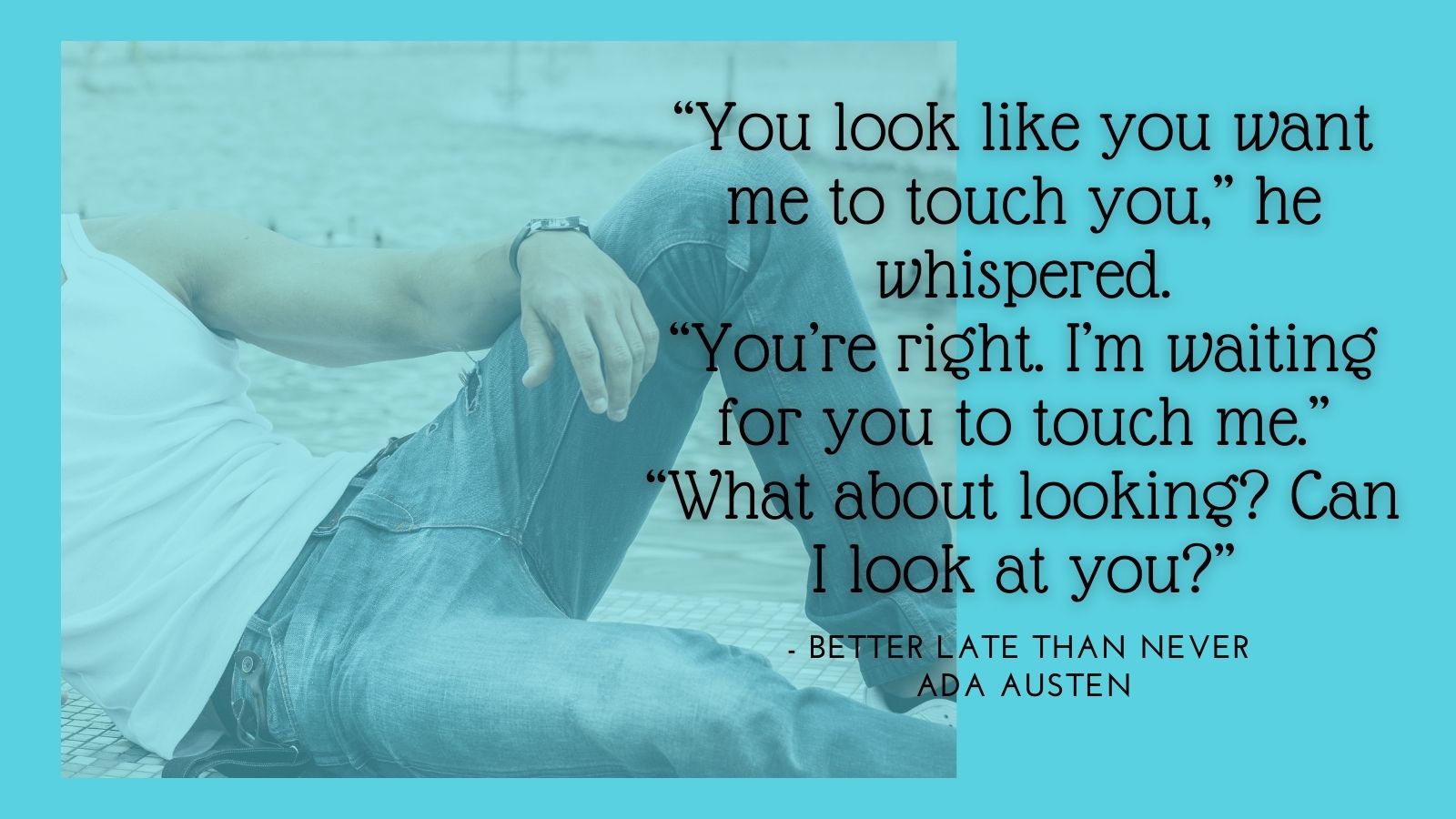 AUTHOR BIO

Please visit my website www.AdaAusten.com for the latest updates and to join my mailing list.

My novels are all full stand-alone with beginning, middle and end, (no cliffhangers). I believe in Happy Ever After endings.

Ada Austen was born a Jersey Girl. She has lived in Monmouth County, NJ beach towns from Atlantic Highlands to Belmar. She currently lives in a small coastal city on the New Jersey shore called Asbury Park, and never plans to leave. She walks daily at the ocean, collecting shells, beachglass and stories.

Ada's first novel, Helping Each Other, was published in October 2016. It is no longer in print, but she plans to release a revised edition someday. Her second novel, Better Late Than Never, is targeted for October 2020 release. She's now working on her third novel, Boardwalk Ice which is set in Asbury Park. She's targeting a 2021 release.

Excerpt 1
She needed coffee. She needed coffee bad. The sun was pouring into the windows, way too bright and cheerful. Carrie heard no sound of Manny, so she put on a robe and crept into the kitchen, as quiet as possible. She could see the couch from her little kitchen. She tried hard not to stare, but the sight of his bare chest above the sheet, his long black hair hanging down across it, made her gasp. It was just a tiny gasp. She hoped he hadn't heard it. That chest! She turned around and measured the coffee grounds, her hands shaking slightly. There were tattoos on that chest she had never seen. She turned around and took another peek. He was stirring. She looked away again, back to the coffee. Oh, that chest! It needed careful study. There was just so much more of him now. He was so filled out, so much a man. That chest needed to be above her while she studied it. She wanted to feel him against her. She would press her face above his heart.

His hands on her shoulders made her jump and cry out.

He laughed. "Sorry," he said, letting go as she spun around. "I was just going to say good morning."

He stopped smiling when he saw her face. She knew she was staring. She knew she was probably, as Emily would put it, pathetic looking, staring at that broad chest, so close to her, she could smell his scent. Pathetic in her flimsy, old ragged torn lace robe, full of holes. Pathetic, because she knew he could see her nipples beneath the lace. Pathetic because she could not stop her hand from reaching out to trace the lines of his bare tats. His skin was hot. So hot, so warm from sleep.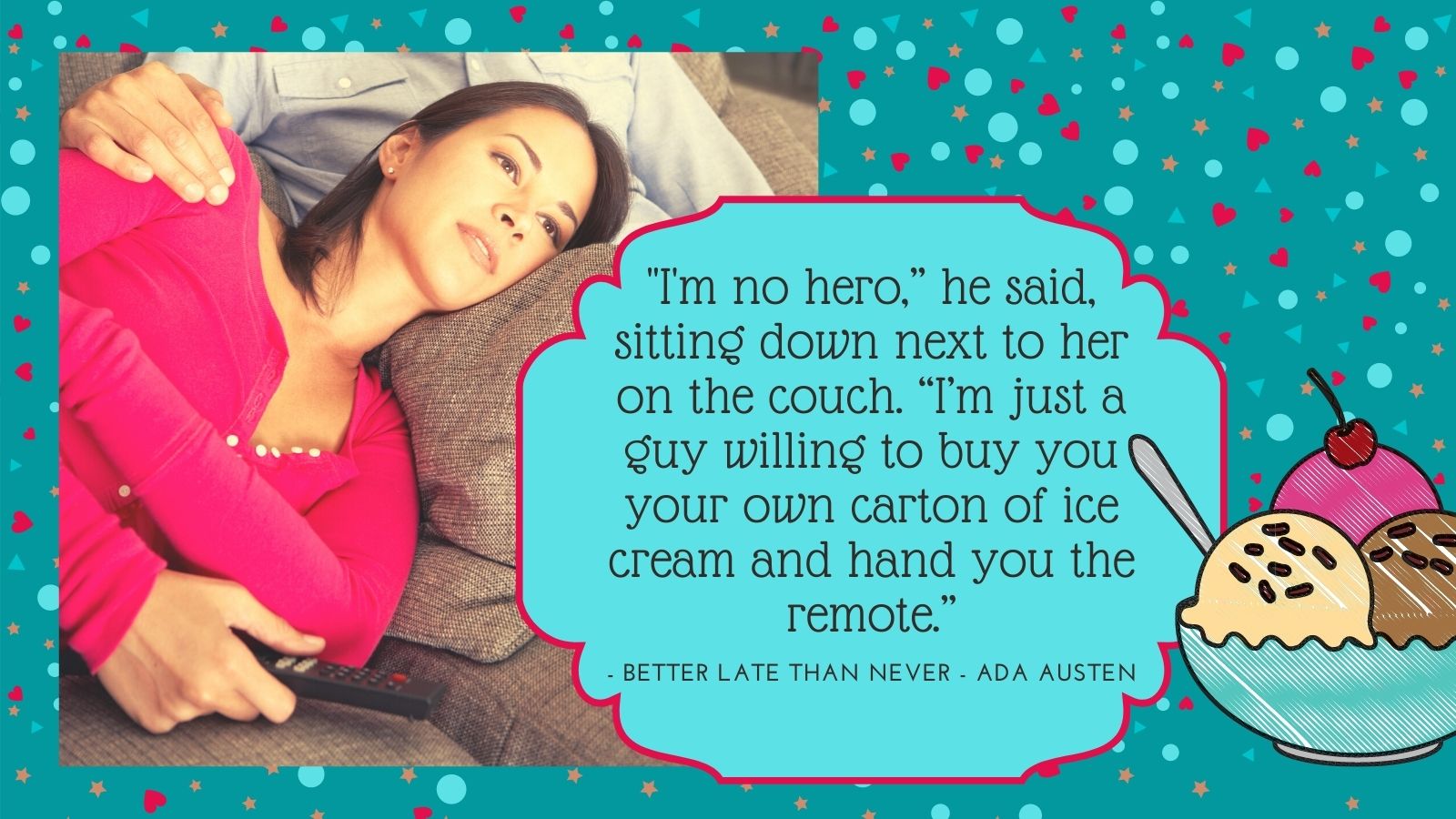 Excerpt 2
He reached out and squeezed her hand firmly.

"It's okay. I don't need that. I'm more than thankful for what you've given me. Emily's my everything."

His touch. His forgiveness. At this moment, she had both. She stared at his hand, holding hers.

He let go. He probably thought she wanted that.

He looked lonely, sitting there by himself, on the other side of the table. She didn't want him to be lonely. At least she had given him Emily. Emily could hug him. She could hug Emily and Emily could hug him.

"Emily's my everything, too," she said.

She probably looked as lonely as him, sitting on this side of the table. They were like two moons that spun around planet Emily. Two moons, spinning, passing each other, once or twice a day. It felt both beautiful and unbearable as he stared at her and she stared back.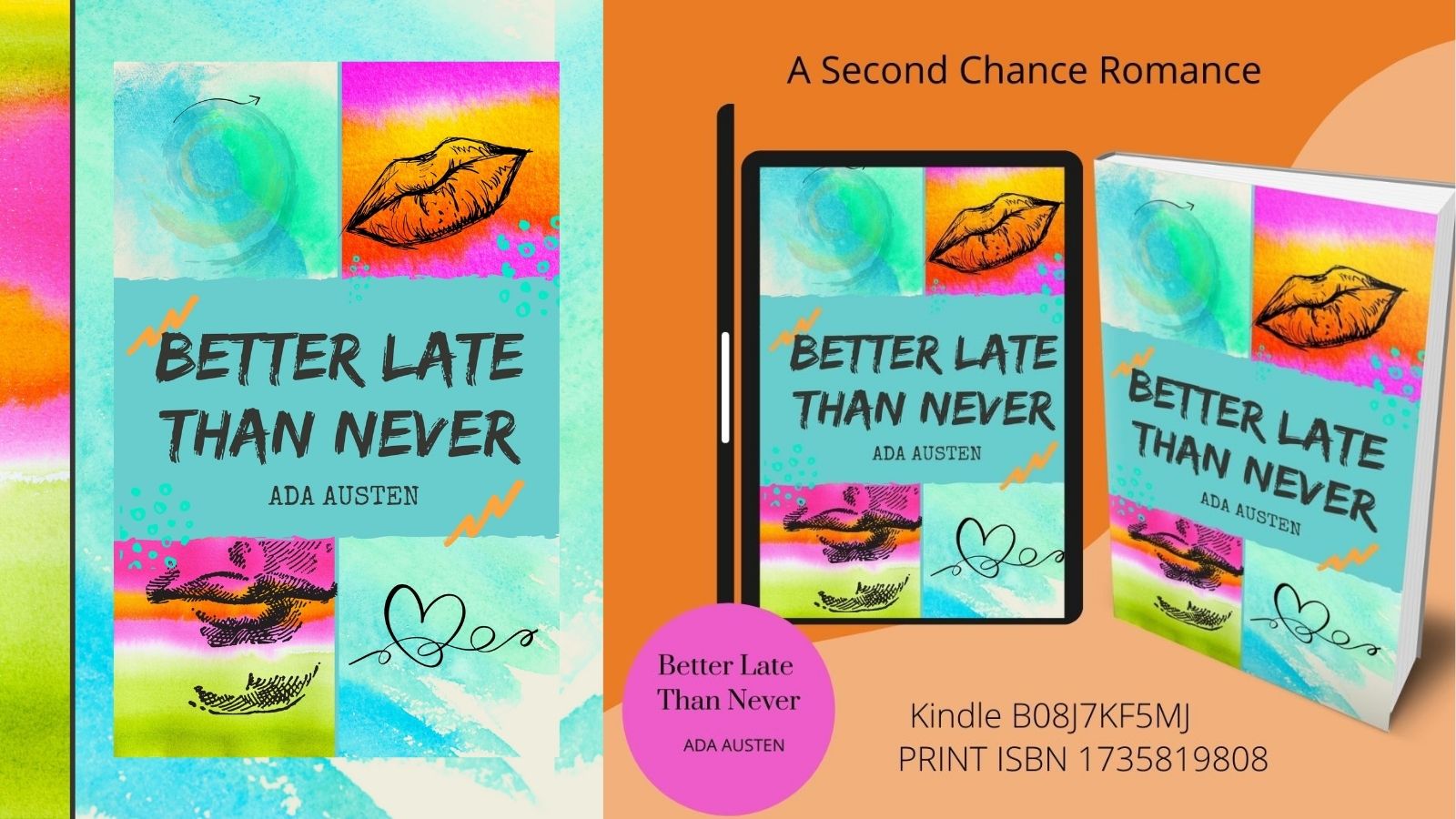 Excerpt 3
"What are we even doing here together?" said Emily. "We have nothing in common."

"Let's make this an experiment, to test that, okay?" said Carrie. "Or at least an experiment to see how long we can go without fighting?"

They were in a Mall where Emily had agreed Carrie could take her to buy clothes for the new school year. They turned a corner and Emily lingered, looking into the window.

"I love the clothes in this store," said Emily, wistfully.

"So do I," said Carrie.

The clothes were of high quality and had a unique style, but they were so pricey.

"Yeah," Emily said quietly.

"We could go in and look, Em. You like them. I like them."

"I don't want to go in with you. Shopping with my mom?" Emily looked around as if checking if anyone she knew was nearby.

"We can act like we're not together." Liking this store was something they had in common. It seemed important to act on that.

"No. I'd rather not. You're not going to buy me anything in there. Why torture myself, looking at things I want that I can't have?" Emily began walking away.

"Wait! What if I promise you that I'll buy you something?"

"And you'll buy something for yourself, too?"

"Do you think I need something?" That was sweet, Emily looking out for her.

"Yes! Something made in this century would be a good look on you, for a change."

It was not the right time to explain vintage versus vintage-style or the merits of quality craftsmanship of earlier times.

"Let's do it, then!" said Carrie.

Emily's face lit up, which made Carrie happy.

"Really?"

"Really!" It would be fun for both of them.

"But Mom, promise me you're not going to argue about what I choose? That would ruin it, if we ended up killing each other over what I can wear."

"Right. We must avoid killing each other. Let's meet at the register then. But promise me it won't be too expensive, okay? And one item, not a wardrobe?"

"It's a deal."

They giggled together and entered the store, each walking to opposite walls.

Carrie took her time, touching the fabrics, marveling at the embroidery and hand-sewn embellishments as she wandered the shop, gathering items that particularly called to her.
She tried on several dresses. There was one that was a perfect fit. It was more trendy than she normally wore, but she loved the way it fit and made her feel. Plus, working pockets! Well, of course, this was the one.

She saw Emily near the register.

"I'm ready," she said to her, walking up.

"Me too," said Em. "Oh my god! What are you doing, Mom?"

"What are you yelling at me for?"

Emily held her dress out for Carrie to see. It was the same dress as Carrie's.

"No way!"

"You followed me!" yelled Emily.

"I didn't follow you! I wouldn't do that. I love this dress. But it's okay. You get it. I'll find something else."

"Ew, no! I'm not wearing a dress my mother would wear. You get it."

Carrie hesitated. "Well, wait. I don't know if I want it now. I don't want to be dressing like a teenager."

Emily giggled, then laughed. Carrie laughed, too. The customers in line ahead of them and the cashier laughed with them. Without a word, together, they put the dresses back on the rack and left the store, still laughing.

"How did that happen? You hardly ever wear dresses," said Carrie.

"The pockets," said Emily.

"Of course. Hey, let's go for ice cream," said Carrie.

"Okay, but no sharing! Even if we both want the same thing."

"No problem," said Carrie.