Upcoming Reviews
August 16, 2020
Description
She knew Ethan was a loner…
…but didn't understand why.
Is he eccentric or does he have a secret?
Mikayla was painfully shy. Being different was hard. The condition, called synesthesia, caused her to see colors when music was played. She only wanted two things, to become a world-class violinist and to make a friend. Will she be able to handle life in an exclusive music school?
The competition was fierce.
And below the surface, a scandal…
…that the administration will do anything to keep hidden.
When she saw Ethan playing an accompaniment on piano for violin, she saw the colors around him from the direction of the violin, but there was just one problem.
He was alone.
My Review
I like purple. It was naturally that my gaze fell on the cover. The summary intrigued me. So I wanted to read it.
The first chapter was a good start but then I struggled to enter into the story. It took a long time for me to begin to like it: thirty percent of the book.
The story takes place mostly on a campus and follows music students. There are several characters that we meet who will experience the paranormal, but some are more important than others. They are nice but I didn't have a feeling for them.
When the musicians played, I heard music in my head. It's the first book I've read that talks about music so I don't know if it's normal or if I'm haunted (LOL).
My reading was pleasant but nothing more. Only the paranormal side really interested me. This book was obviously not for me.
I didn't know at the author but she has other titles to her credit.
Rating : 6,5/10
∇∇∇∇∇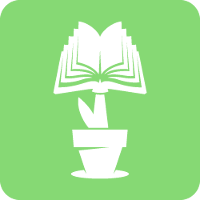 ♦♦♦♦♦