Upcoming Reviews
January 02, 2021
Synopsis
Photographer's model Drew Angel is no pushover. He's been hurt more times than he can count by men that see him as nothing more than the pretty face on the other side of their lens.

So when his drunken cab driver runs into the back of a beaten-up old Porsche on the way to the station, he tries to ignore the attractive other driver's attentions. He knows men like Simeon King, and he knows better than to succumb to their superficial charms. Even when he learns the truth, that Simeon's father recently passed away and the car was his only real legacy, Drew keeps an arm's length between them.

But Drew Angel has a Christmas tradition: he and his sister give out gifts at the children's home where they grew up before they found their forever family.

He has to get home for the big day. And when the trains are all cancelled because of the weather, how can he possibly turn down the offer of a ride?
My Review
I wanted to read this title because I was looking for a reading not too long to pass the time during my two days of digestive problem which forced me to stay in bed. Wonderful way to end 2020 and start 2021...
I prefer slow burns in romances but here, the characters are well constructed because we discover their pasts so it bothered me less. The evolution of the characters' personalities and their relationship is also interesting to follow.
The story is made of chance, encounters and decisions that change the future of Simeon and Drew. A pretty hot little story because it includes a few detailed sex scenes.
Overall, the text is easy to understand. I just dealt with a few words that I didn't know. This is probably because the author is British and I'm more used to read American English.
Rating : 4,2/5
∇∇∇∇∇
I would like to thanks
Dean Cornwall
and
Booksprout
for the ARC.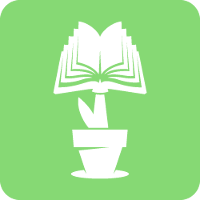 ♦♦♦♦♦