Upcoming Reviews
December 10, 2020
Synopsis
She only has one night to live…

When an invitation to a ball for the supernatural arrived by moonlight, Lina thought it was a mistake. How can a ghost attend a party—even one as infamous as The Monster Ball?

Determined not to waste a chance to remember what it means to be alive, even if she can't remember who she is, Lina takes a leap of faith and is swept into a glittering world filled with magic, secrets, and stolen kisses.

She never expected anything permanent to come out of her night with the living. After all, the magic only lasts until dawn. But when she meets an immortal Guardian who vows to help her, she starts to believe that she might have just found the key to unlocking her past. And perhaps, a second chance at having a future.
My Review
It was the cover that caught my eye and the synopsis confirmed my choice.
It is the prequel of the series so it is a short format which allows us to discover a little the universe and the main characters.
It's a mixture of paranormal, mystery and immediate attraction that gives a taste of what to expect and makes me want to continue the reading.
The pen of Meg Anne was unknown to me but she has already written several series. I will look in it after reading "Hint of Danger".
Rating : 4,5/5
∇∇∇∇∇
I would like to thanks
Meg Anne
and
Booksprout
for the ARC.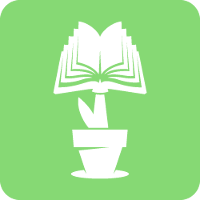 ♦♦♦♦♦