Upcoming Reviews
November 01, 2020
Description
Fantasizing about Trevor Grimm is Kylie Hood's favorite escape from her cruel reality. So, when he asks for her help on a school project, sparks are bound to fly and her dreams are going to come true ...

Not in this fairy tale.

No, everything changes when Kylie meets Logan Grimm, Trevor's older cousin and a professional MMA fighter some call the Big Bad Wolf.

He's the first person to peer under the hood she hides beneath. He's the first person to see the signs that something is wrong. He's the first person to give her any attention. And he's offering to help protect her.

But Logan's world isn't safe. It's dirty, exhilarating, and dangerous. It's everything Kylie needs to stay away from.
My Review
When I first saw the cover, I immediately thought of Little Red Riding Hood. The title also contributed. I applaud the illustrator because the cover is so gorgeous and represents Kylie perfectly.
I haven't read the Gods & Monsters Trilogy because I just discover the author. Thoses who have read the Trilogy will more easily understand certain things but for me, it is not important because I am at the same level as Kylie and discover everything like her.
The universe looks like ours at first glance except that I quickly noticed some things after the first third.
I have a hard time with some characters even though I love following Logan and Kylie. I was still a little shocked that Kylie dared to say stop only after starting to hang out with Logan. Not having his character, I will be gone a long time ago or I will have replied in one way or another.
Although we find ourselves in a dark universe with difficult times, I had a hard time stopping reading to sleep (5 a.m. 😨). I thought about this book until I finished it and even after because the end comes a little abruptly. I was not prepared.
I will read the next book because I want to know more. Highly December.
Rating : 9/10
∇∇∇∇∇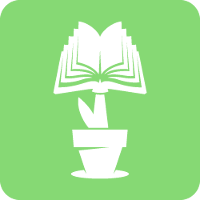 ♦♦♦♦♦
Want to read an excerpt ? Click on the banner ⬇️