Upcoming Reviews
September 06, 2020
Description
The human composed a song in his heart, a pull he couldn't ignore, a draw that demanded further exploration—

When he answered a distress call, L'Den hadn't expected to find one of the Invaders waiting for him. The tug he feels on his soul is even more surprising, drawing him closer to the woman, in spite of her humanity. Both his second-in-command and H'tch, his companion mogha, seem fine with leaving her behind and letting the desert deal with the problem, but he's not so sure.

Tessa has spent the last two years hoping for a way off the harsh desert planet where her research vessel crashed, watching her friends die one-by-one, and befriending a strange creature of the sand. But when a rescue ship does arrive, she realizes she might have been better off lost. The Korthans, savage aliens bent on the destruction of humankind, aren't happy to find her. And yet, despite her fear, she can't deny the pull she feels towards one of them.

Korthans only have one chance to find a true mate, but chasing after the human could risk the safety of the colony he's sworn to protect. Even though the call of a mating bond demands a higher loyalty, L'Den never expected to have to choose.
My Review
It was clearly the cover that made me want to know more but I confess that I expected a longer story.
The story takes place in another galaxy and in a distant future from us during a war between humans and aliens.
The universe created is coherent and the vessel very interesting. My scientific side is intrigued.
The characters are well worked and the beings who accompany them are amusing by their behavior.
I had a great time with this book and I'm already wondering what to expect next.
Rating : 9,5/10
∇∇∇∇∇
I would like to thanks
Kyndra Hatch
and
Booksprout
for the ARC.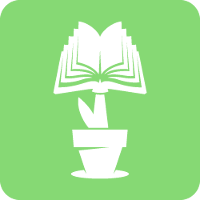 ♦♦♦♦♦