Upcoming Reviews
August 25, 2020
Description
Only the beautiful can love, the graceful thrive, and the powerful reign… and I am none of those things.
Fated to be the ugly princess, I was locked away behind castle doors. My father reigned with immortal power, and brothers and sisters were adored and loved by our people, and the throne that was supposed to belong to me would go my brother instead.

I wanted it all...

I turned to a darker magic, one without limits that would set me free... but love had other plans. My powers demanded sacrifice, but little did I know the greatest would be my heart.
My Review
The cover intrigued me so I wanted to know more. The summary being attractive, I decided to apply to the ARC.
I didn't understand right away that this was a prequel to a series to be released in 2021. Only after seeing the author's note, but I didn't mind.
We enter a universe where there are immortals and magic. We follow Evangeline in her quest for revenge that will put her on the path to truth and love.
I read this prequel quickly but the end left me very sad. My reading was pleasant and I hope that the rest will be just as exciting.
Rating : 9,8/10
∇∇∇∇∇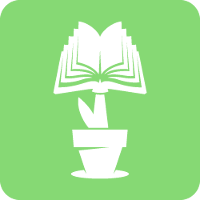 ♦♦♦♦♦